Meet Our Staff
Thomas E Scarborough, Jr, MD: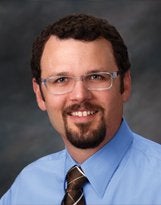 Dr. Scarborough grew up in Cincinnati, OH and is a graduate of Miami University. Prior to returning to medical school he worked in the research department at Cincinnati Children's Hospital Medical Center. He received his medical degree from the University of Cincinnati in 2003. After finishing his pediatric residency at University of Wisconsin in Madison, WI he moved on to train in allergy and immunology at Children's Hospital and Regional Medical Center (University of Washington). He joined Montana Allergy and Asthma Specialists in August 2008. He is affiliated with St. Vincent Healthcare. He and his wife love the great outdoors and moved to Montana to raise their family. He enjoys hiking, mountain biking, skiing, food, travel, and art.
Board Certification:
American Board of Pediatrics
American Board of Allergy and Immunology
---
Rosza, RN:
Rosza joined our staff in November 2007. She received her nursing degree from MSU-Billings and is also a certified Asthma Educator. Rosza enjoys spending time with her three children and family, traveling, music, and the outdoors.
---
Carmelita, Business Manager:
Carmelita has a MBA and professional background in business consulting and project management. She joined the practice in 2009. and is now the business manager. She enjoys farmer's markets, nachos, anything outdoors, traveling, and spending time with her wonderful family.
---
Colleen, Administrative Assistant:
Colleen joined our staff in the fall of 2014. She is an avid sports fan, especially the Montana Grizzlies. She enjoys traveling to new places, spending time with family and friends and her corgi, Shadow.
---
Kellie, LPN:
Kellie received her nursing degree from Gillette College in 2012. She worked in long term care, transitional care and family medicine before joining in early 2019. She enjoys traveling with her son, concerts, camping, skiing, hiking and is passionate about yoga.